Venue
Name : Sendai International Center
Address : Aobayama, Aoba-ku, Sendai 980-0856
URL :
http://www.aobayama.jp/english/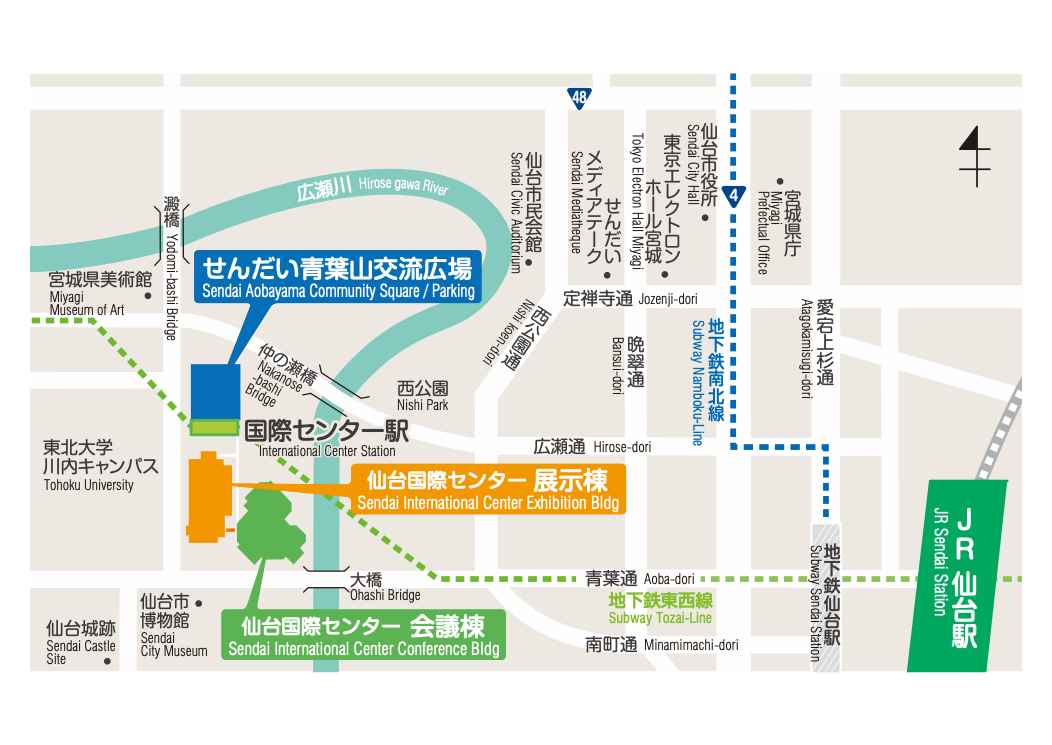 ---
Access
You can find some access information from the Sendai station in the link above, but here are a few tips on coming to the Sendai station:
By plane:
First, there are a few flights per day between Narita (Tokyo) and Sendai, but no flights between Haneda (Tokyo) and Sendai. If you can fly to Sendai Airport with reasonable connection time at Narita, then you can save the fuss of changing trains at Tokyo. From the Sendai airport, you take the Sendai Airport Transit:
http://www.senat.co.jp/en/top
By train:
If you cannot find a good connection to Sendai Airport, then you need to take a train. From Narita Airport, you can either take JR to Tokyo station, or take Keisei to Ueno station. Latter is cheaper and quicker, but at Ueno, you need to get outside once to change to JR Bullet train. At Tokyo station or Ueno station (they are 5 min apart by Bullet train) you purchase a ticket for Bullet train and head for the Sendai station. It takes about 1h40min by the express (Hayabusa or Hayate) or 2h15min by 'local' (Yamabiko). The express trains are reserved seats only. From the Haneda airport, you can take the Tokyo Mono-Rail (~20 min) to Hamamatsucho where you change to JR Yamanote-line (~7min) to get to Tokyo Station. After that is the same as above.